TMC Behavioral Health and the Kansas City Public School District to host Kansas City premier of "Paper Tigers"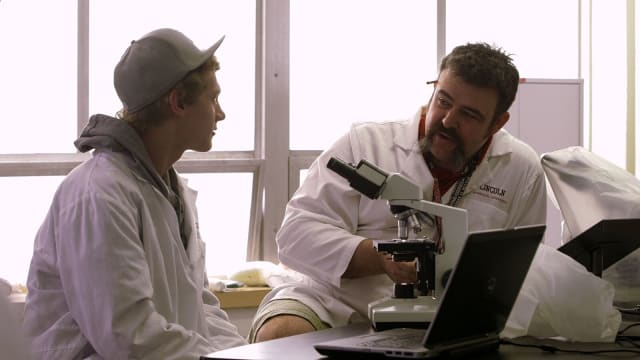 Truman Medical Center (TMC) Behavioral Health and the Kansas City Public School District will host the Kansas City premier of the documentary "Paper Tigers" on Saturday, November 7 at the Paseo Academy of the Arts from 12:30 pm to 4pm. The screening and group discussion will help to raise awareness for the national movement to develop Trauma Informed Communities and Trauma Sensitive Schools. All ticket sale proceeds will go toward the Trauma Sensitive Schools (TSS) Initiative to build Resilient Schools in the Kansas City Public School District.
Paper Tigers is an intimate look into the lives of selected students at Lincoln High School, an alternative school that specializes in educating traumatized youth. Set amidst the rural community of Walla Walla, WA, the film intimately examines the inspiring promise of Trauma Informed Communities - a movement that is showing great promise in healing youth struggling with the dark legacy of Adverse Childhood Experiences
Exposure to chronic and adverse stress (and the altered brain function that results) leaves a child in a fruitless search for comfort and escape from a brain and body that is permanently stuck in flight or fight. That comfort comes in the form of drugs, cigarettes, alcohol, sex, food and more.Every year, millions of unloved and traumatized youth enter adulthood with damaged brains and hearts. The impact of unloved and traumatized children on society is profound and widespread. 85% of inmates were traumatized as youth. 27% of hospital visits can be traced to causes linked to childhood trauma.
Kansas City is part of a national movement that extends from schools to healthcare organizations to law enforcement that is shifting the focus from what is wrong with youth to what has happened to them that may have traumatized them and lead to aberrant behaviors. It is changing the direction from punishment and blame to a better understanding of what underlying issues may be in their lives and working to help correct it. This will undoubtedly lead to less crime, illness, teen pregnancy, abuse and stronger family and community structures.
Paper Tigers takes a look at what is possible and the trailer for the film is available at www.papertigermovie.com. Tickets are available at https://www.eventbrite.com/e/paper-tigers-film-screening-tickets-18893411703