TMC Lakewood receives the 2017 Vizient Bernard A. Birnbaum, MD Quality Leadership Award
Friday, September 15, 2017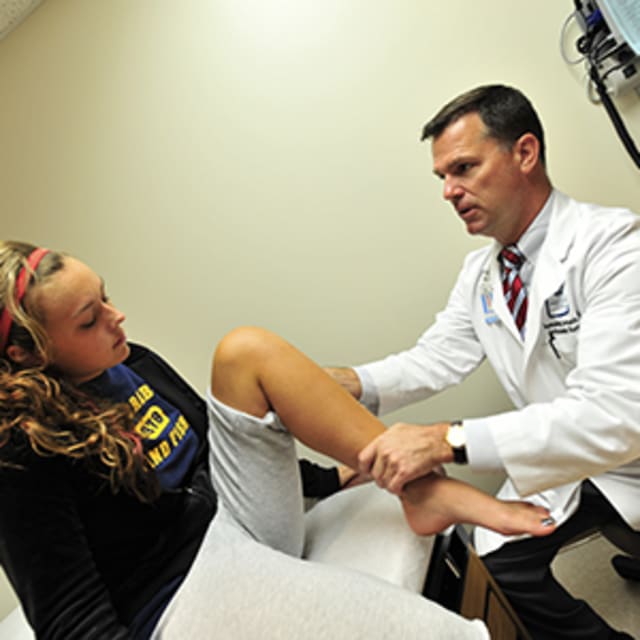 TMC Lakewood Brings It with exceptional performance!
Congratulations to TMC Lakewood, which was named the recipient of the 2017 Vizient Bernard A. Birnbaum, MD, Quality Leadership Award.
The award honors community hospitals that demonstrate excellence in delivering high-quality care based on a variety of metrics and data sources, including the Clinical Data Base, core measures, HCAHPS scores and more.
"This award demonstrates that our hard work, and focus on core measures pays off," said Lynette Wheeler, Lakewood COO. "The Lakewood team can be very proud of this achievement."
TMC Lakewood ranked eighth out of more than 160 community hospitals included in the Quality and Accountability study. The study measured performance based on the Institute of Medicine's six domains of care: safety, timeliness, effectiveness, efficiency, equity and patient-centeredness.
"Truman Medical Centers Lakewood placing eighth in the nation among participating community hospitals is something our entire health system can celebrate," said CEO Charlie Shields. "As I've said before ,'this is a really big deal.' And it is. It is fun to show other health systems around the country how we are "bringing it." This is one award that truly compares us with our peers, and comes as the result of hard work on the part of everyone involved. This can be seen as just the beginning; a similar Vizient award offered to Academic Medical Center health systems is attainable with our continued focus on quality and patient experience."
The Vizient 2017 community hospital winners are:
Mayo Clinic Health System in Red Wing
Froedtert & the Medical College of Wisconsin St. Joseph's Hospital
Wake Forest Baptist Health - Lexington Medical Center
Cleveland Clinic Lutheran Hospital
Sanford Worthington Medical Center
ThedaCare Medical Center - Shawano
Missouri Baptist Sullivan Hospital
Truman Medical Centers Lakewood
Froedtert & the Medical College of Wisconsin Community Memorial Hospital