Truman Medical Centers wins platinum certification for workplace wellness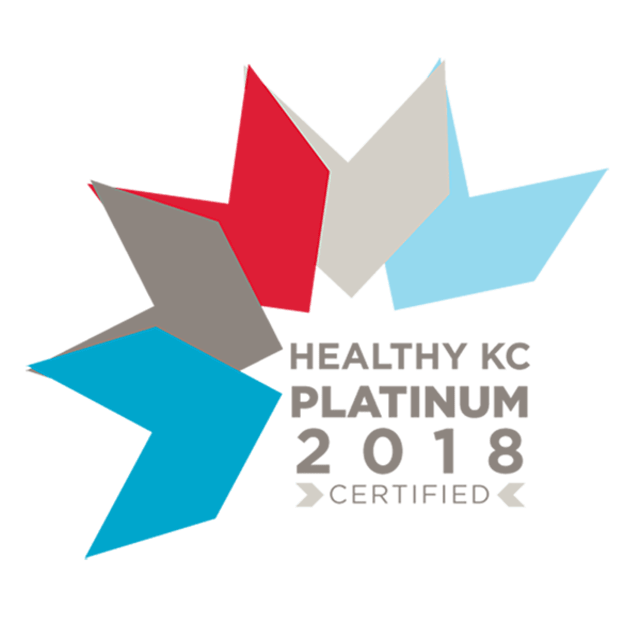 2018
We are one of the healthiest!
TMC receives top honors from KC Chamber
TMC's healthy ways have been recognized!
For the second consecutive year, TMC was named a Healthy KC Certified Company by the Kansas City Chamber's Workplace Wellness Initiative. The designation signifies that TMC has made wellness a priority for its staff.
TMC was certified platinum, the highest level. Healthy foods in the cafeteria and vending machines, on-site fitness facilities, and group fitness classes are just a few ways TMC is continuing to encourage good health for employees.
2017
It is no secret that the medical providers and staff at Truman Medical Centers (TMC) are dedicated to the health and wellness of our patients. But as a health care organization, it is also dedicated to the health of its employees.
That is why TMC is proud to announce it has been awarded Workplace Wellness Certification from the KC Chamber's Healthy KC Workplace Wellness Initiative. "It's an honor to be recognized for the effort that we make, as an organization, to help keep our employees aware that their health matters," says Truman Medical Centers President and CEO, Charlie Shields. "TMC providers and staff spend their days caring for patients with complex medical conditions. When employees are feeling their best, they have their best to offer our patients."
TMC has made wellness a priority for everyone who works at the medical centers. Staff has healthy options to choose from when they head to the cafeteria for lunch. They can use their break to exercise and stretch at our new Ralph L. Smith Wellness Center where wellness coordinators offer 16-different classes each week.
The Wellness Team at Truman Medical Centers will continue to develop relevant and unique training so that all our staff can keep providing comprehensive care to every patient who chooses TMC.