TRUMAN MEDICAL CENTERS/UNIVERSITY HEALTH ANNOUNCES NEW GENERAL COUNSEL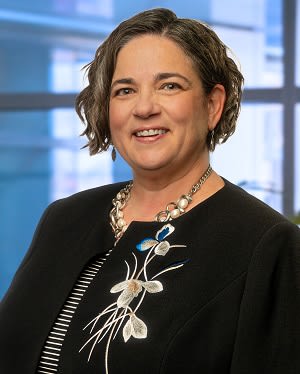 Jolie Justus has spent over two decades improving the lives of Missouri's most vulnerable communities. As of September 4th, she will continue that work as General Counsel for Truman Medical Centers/University Health (TMC/UH).
From 2007-2015, Justus represented Kansas City in the Missouri Senate, including two years as Senate Minority Leader. During her tenure, Jolie earned a reputation for working across party lines to get things done.
Justus also spent four years as councilperson for the city of Kansas City, Missouri. From 2015-2019 she was highly regarded as one of the council's most pragmatic leaders, and she successfully led legislative and electoral efforts to extend the streetcar line and approve a new single terminal at Kansas City International Airport.
Now that work continues at Kansas City's Essential Hospital, where she will lead a legal team supporting the health system providing exceptional care without exception to those with the best insurance, and those with no insurance at all. Jolie joined TMC/UH earlier this year as Associate General Counsel. "I am excited to transition into the role of General Counsel. TMC/UH's values, people, and mission create the perfect opportunity to combine my legal and public service experience, with my passion for improving the lives of our entire community."
Chief Executive Officer Charlie Shields said, "Jolie's public service background, her legal acumen, her curiosity, and her ability to cut through red tape all combined to make Jolie an outstanding candidate for this position. She brings a great deal to the table, and it was a good day for TMC/UH when she agreed to join the team."
Chief Marketing Officer Nancy Lewis added, "She's such a perfect fit on the executive team, it feels like she's already been here for years."
Prior to joining TMC/UH, Justus served as Director of Pro Bono for Shook, Hardy & Bacon LLP, where she led one of the top free legal service programs in the country.