UH Breast Center is staffed by experts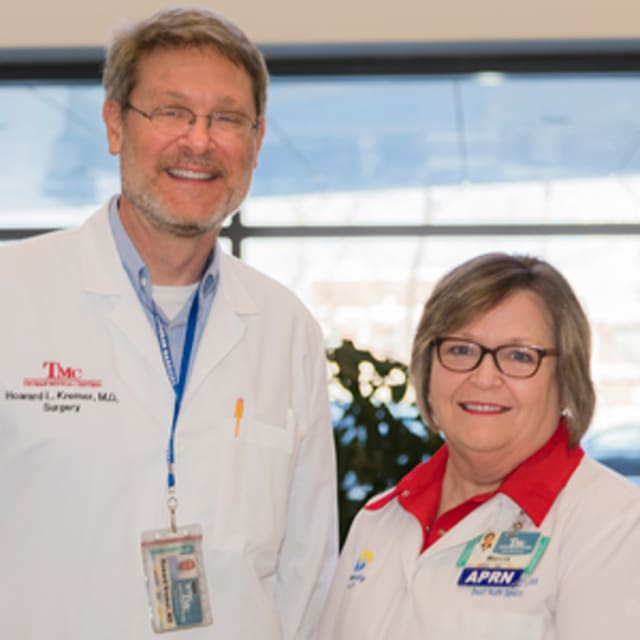 Services are streamlined for patient convenience
The University Health Breast Center offers the gold standard of care in diagnosis and treatment of cancer as well as benign conditions of the breast. Staffed by a clinical nurse specialist, a gynecologist, two breast surgeons, the Breast Center's two locations (University Health and Medical Imaging Eastland) are positioned just steps away from 3-D and traditional mammography with a dedicated breast radiologist.
When a change is detected, the team of specialists collaborate to coordinate all further testing and develop an integrated care plan.
The UH Breast Center Staff:
Susan Mou, MD, FOCG, board-certified in Obstetrics and Gynecology,
Howard Kremer, MD, board-certified in General Surgery
Glenn Talboy, Jr., MD, board-certified in General Surgery
Marcia Beck, ACNS-BC, CLT-LANA, is available for clinic patients Monday through Friday. She is a Certified Lymphedema Therapist through Lymphology Association of North America. She is also certified as a Breast Health Navigator, and a Certified Lebed Method 'HealthySteps' Leader. She can order imaging and biopsies at your appointment.
If you have questions regarding your breast health or are experiencing breast pain, cysts or discharge, please schedule an appointment at the UH Breast Center by calling 816-404-7830.