Register to become a patient champion
At University Health, we want to hear your voice. To learn from patients and visitors, we created a Patient and Family Advisory Council (PFAC) and have Patient Champions who offer advice on specific healthcare system projects.
Our goal is to keep you, our patients, and your family members engaged so you feel empowered to be an active part of your care.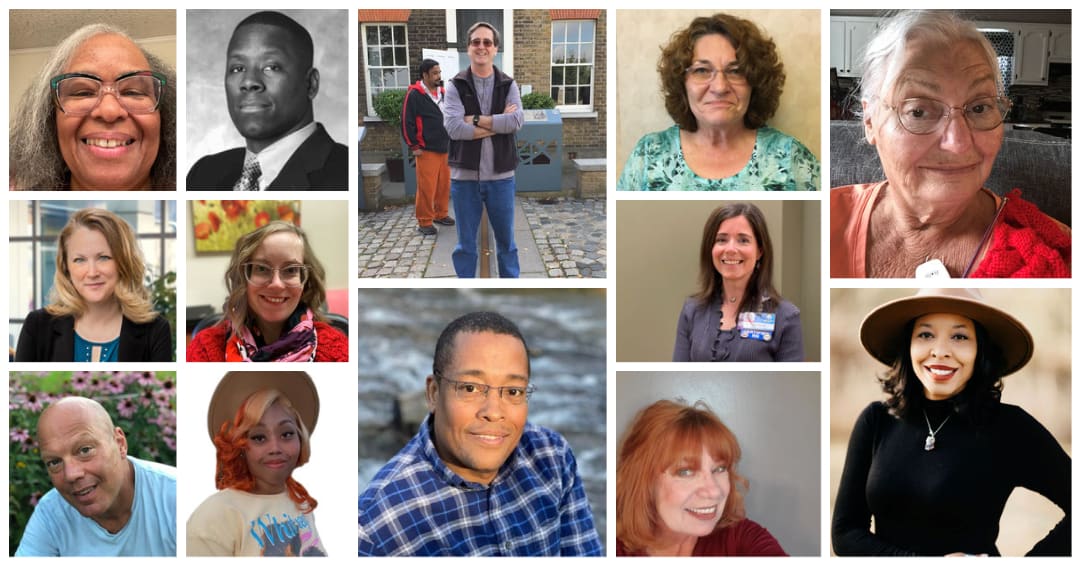 Our mission
The mission of the Patient and Family Advisory Council and Patient Champions is to integrate the patient perspective into all hospital operations, working to improve the overall experience of everyone we serve.
Become a Patient Champion
Becoming a Patient Champion is easy! Just fill out our online Patient Champion Interest form or pick one up in the Guest Services office. A member of Guest Services will call you to make sure we know your areas of interest. When we are working on special projects or needing to hear the patient point of view, we'll be sure to call you. We may just want to ask your opinion, or we may ask if you are willing to serve on a committee.
Interested in serving on the Patient and Family Advisory Council?
Our advisory council meets every other month. During these meetings, we'll welcome hospital leaders who'll talk about how and why they make the decisions that impact your care.
As a council member, you'll provide advice, input, feedback and ideas to the organization. In this way we can be sure we include the voices of our patients and their family members when we make decisions.
The advisory council is made up of patients, family members and hospital staff. Patients and family members serve an initial term of one year with an option to serve a second year if agreed upon by majority rule of the council.
If you are interested in serving on the council, be sure to let us know when you fill out the Patient Champion Interest Card.
Advise us
The patient and family engagement webpage is new and we want to serve you in the best possible way we can. Please tell us what you would like to see on this page or what you would find helpful.
UH has received the inaugural 2022 Compass Award from the Missouri Hospital Association. This award recognizes a hospital for outstanding effort with its PFAC. Through public recognition, the MHA hopes this honor will encourage and inspire hospitals to adopt and improve their own PFACs.
Completed a video storytelling project that highlighted the experiences of some of our patients, families and staff during the COVID-19 pandemic.
Assisted our finance department to update their information on the web page in order to make patient billing easier to understand.
Assisted our Patient Experience Officer in defining the exceptional patient experience.
Offered advice regarding our appointment reminder text, making directions to appointment clearer and easier to understand.
Developed a badge recognition program for Family Caregivers.
PFAC members serve on the Social Determinants of Health Committee, the Cultural Food Equity Committee, the Ethics Committee and the Joint Quality Committee.
Advised nursing leadership regarding making the discharge lounge comfortable for patients.
Offered suggestions regarding a handout being created for patients with a traumatic brain injury.
Assisted in developing an updated screening form to screen patients for social needs (obtaining food/obtaining medicine/transportation to a medical appointment).
Kevin Wake, chairman of the Patient and Family Advisory Council, recently spoke to more than 20 other hospital and clinic sites around the nation that are participating in CASHI, a national learning collaborative about the social determinants of health. Wake spoke about the formation of the PFAC, how the PFAC operates and gave tips to these sites on how to encourage patients and families to be involved in their care.
Members of the PFAC recently assisted hospital staff in their plan to help patients understand why a number of clinics are screening patients for their social determinants of health. This includes asking patients about their ability to have enough food to eat, to buy their medicine and to have a way to get back and forth to the doctor. At the suggestion of the PFAC and with PFAC assistance, University Health is developing posters to help patients understand the importance of these social factors to their health and how we might be able to help.
PFAC members at the Fairmount Clinic location assisted staff in developing a wallet sized patient information card. Patients can easily carry this card with them to have quick access to the dates of their last immunizations, the name of their primary care physicians, clinic contact information and whom they can contact after clinic hours for a non-emergency situation.
A Patient Champion was a member of a committee that designed a new team-based clinic approach being tested in the diabetes clinic. This model has physicians, nurses, diabetes educators, a social worker, a pharmacist and patient navigators all working in partnership with patients to accomplish agreed-upon goals for the patients' health.
PFAC members at the Raytown Clinic location were very helpful in getting improvements completed on the parking area. With their input and suggestions, yellow lines were painted on the lot to clearly designate parking areas, and greenery was cut back from the front of the building in order to allow clear vision to someone walking out of the clinic.
The Raytown Clinic PFAC provided staff with suggestions that led to a decrease in the time it took to respond to patient phone calls.
This is Ethel Wells, and she's holding just some of the many items she and other members of the Patient Family Advisory Council collected for residents of University Health Lakewood Care Center at University Health Lakewood Medical Center.

Ethel and the other four members of the University Health Community Care Raytown Clinic PFAC wanted to start a giving campaign during the holiday season. So the group found out what the University Health Lakewood Care Center residents needed and started collecting!