Family Caregiver Badges
At University Health we love our Family Caregivers. In order to honor and recognize the dedication and hours you contribute to caring for your loved ones, we worked with our Patient and Family advisory Council to create an honor badge for you to wear while assisting your family member with their clinic appointment or hospital stay. Patients may identify their family caregiver and request a badge at any concierge location.
Develop a care plan
The Centers for Disease Control (CDC) recommends developing a Care Plan for yourself and your loved ones. According to the CDC, "a care plan is a form that summarizes a person's health conditions and current treatments. Many care plans include a summary of your health conditions, medications, healthcare providers, emergency contacts, and end-of-life care options (for example, advance directives). People complete their care plans in consultation with their doctor, and if needed, with help from a family member or home nurse aide. Download a fillable care plan form."
To learn more about this resource, visit the CDC's Care Plan page here.
Caring for the caregiver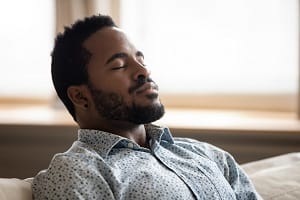 The caregiver is of vital importance to a patient's wellness, treatment, and recovery. We frequently update this page with important insights and resources for caregivers.
According to the Family Caregiver Alliance, about a third of caregivers in the United States are at least 65-years old. University Health psychologist, Abbey Gripka, Ph.D. says it's essential for those caregivers to also care for themselves. Here's how:
SET BOUNDARIES
Time away from the person you're caring for is important. "Often times you can set up those boundaries, letting the person know you're not 'being away' because you don't love them, but that sometimes you need to step away and that's actually a really healthy thing," explains Dr. Gripka.
SCHEDULE A TIME OUT
Have a weekly appointment for yourself. Go shopping, exercise, enjoy nature. Scheduling our time out allows you to have another caretaker in place.
THE BASICS
Make sure you're taking time to eat well, to sleep and to exercise. Making your own wellness a priority is key in having the strength to care for someone else.
Patient engagement and engaged patients tips
ORGANIZE YOUR INFORMATION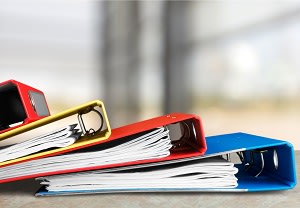 Fall in love with that 3 ring binder! Having a large 3 ring notebook will allow you to keep all of your medical information in one place and easy to access. You can organize your notebook in any way that makes sense to you, just be sure to include appointment dates and times, discharge instructions, a current medicine list, a place to keep questions you want to ask your doctor, your insurance information and any other information that you, your caretaker or your provider would find helpful. Keep your notebook in an easily accessible place and remember to always bring it with you to appointments.
HOW TO BECOME AN ENGAGED PATIENT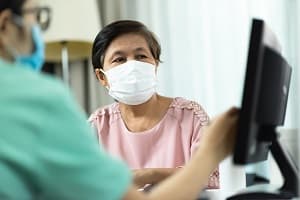 Research tells us that when patients are engaged in their care, their healthcare experience is safer, they are more satisfied and they have better health outcomes. We care about you and want you to have the best possible experience each and every time you come to University Health!
WASH THOSE HANDS PLEASE!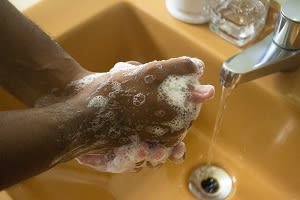 Handwashing is probably the number one way to make sure germs don't spread, and infections don't happen. Although most people working in hospitals and many visitors do a great job of remembering to wash their hands when they enter a room, even the best get busy or may forget.
When you are in the hospital or at a visit with your doctor, take care that anyone entering the room washes their hands before touching you or any of your equipment. If you see someone not wash their hands when they enter, speak up if they are about to touch you or anything in the room. Simply ask, "Would you kindly wash your hands or use the hand sanitizer before we continue?" This question can go a long way to keep you safe from infection.
MEDICATIONS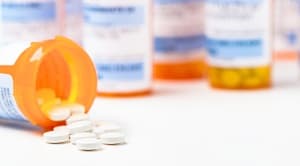 Keep a list of your current medications and their dosage in your wallet or your purse. Doing this will allow you give this information to any doctor you may need to see.
Knowing what medications you are taking helps doctors to make sure any new medicines they prescribe for you will work safely with what you are already taking.
Caregiver & engaged patient resources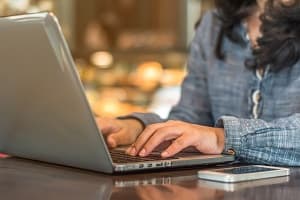 Institute for Healthcare Improvement: http://www.ihi.org
Agency for Healthcare Research and Quality: http://www.ahrq.gov
National Family Caregivers Association: http://www.caregiveraction.org
Consumers Advancing Patient Safety: http://www.patientsafety.org
AARP: (Also has a link for caregiver resources in Spanish)
https://www.aarp.org/caregiving/?intcmp=AE-CAR-LRS-IL
Alzheimer's Association: www.alzheimers.gov
National Institute on Aging: Tips for caring for a loved one with Alzheimer's:
https://www.nia.nih.gov/health/alzheimers/caregiving
National Alliance for Caregiving: www.caregiving.org
Veteran's Administration: www.caregiver.va.gov
Today's Caregiver Magazine: caregiver.com
Caregiver 101: https://caregiver.com/topics/caregiver-101/