myUHealth is an online secure patient portal tool provided by University Health to our patients to help them better manage their care and improve their overall healthcare experience. myUHealth can be accessed 24 hours a day, 7 days a week, 365 days a year from any device (computer, tablet, smartphone, etc.) with an internet connection.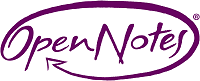 myUHealth patient portal gives you access to your health records and allows you to:
Get Covid-19 test results
Check your latest lab results.
Send messages to your care team.
View and download your clinic notes.
See the history of all immunizations you've been given.
Sign up to use myUHealth
You can self-enroll by clicking the "Enroll" button above to complete the short enrollment form. *Please note that an email address is required to sign up for myUHealth.
Questions about your account
If you have questions about claiming your account or about using myUHealth, you can email myuhealth@uhkc.org anytime, or call 816.404.8484 during normal business hours.
myUHealth Mobile App
HealtheLife the new mobile app for myUHealth and is now available at the Apple App Store & Google Play.
Connect health management apps to your health record
University Health is dedicated to helping improve your overall healthcare experience by providing convenient, streamlined resources to help you better manage your health.
We now offer the ability for you to securely connect your electronic health record to your health management apps (e.g., fitness trackers, diet and weight-loss apps). This connection provides you with access to your health and wellness data in an app of your choice.
myUHealth can now be connected to third-party health apps, such as Apple health records.
Request connection
Email myuhealth@uhkc.org to request a connection or ask questions.
After we receive your request, University Health will work with the appropriate vendors to determine if they meet the technical requirements necessary to ensure a secure connection to your health record. We will be in touch typically within two business days with instructions on next steps.