If you are currently experiencing any kind of mental health crisis, please call the 24-hour crisis hotline at 888.279.8188.
Your mental well-being is just as important as your physical health. That's why University Health (UH) Behavioral Health has services and programs to help you achieve better mental health and live well.
Outpatient services
We offer many services that could help you or a loved one with a mental health issue, no matter how mild or severe. We provide:
Medication management. We will monitor how your medicines are working and help you understand your treatments.
Counseling, including individual, group and family therapy.
Assessments and evaluations. If your doctor recommends a mental health screening or diagnostic test, our highly trained staff can perform it for you.
Case management. Do you or a loved one need guidance to live independently? The case managers at our Healing Canvas location can help with tasks such as finding low-cost housing and transportation to doctor visits and grocery stores.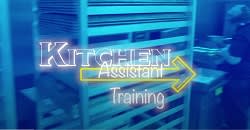 The Kitchen Assistant Training (KAT) Program, offered by UH Employment Services, offers participants, a broad and rich hands-on experience in food service. Watch our video or call 816-404-6386 for more information.
Employment. We help individuals with severe and persistent mental illness get and keep permanent, competitive jobs by networking with businesses that allow on-the-job training and support.
Peer support. A peer or someone who has had the same experiences as you, can help you to have hope, friendships, jobs, housing, and increase your quality of living. At UH Behavioral Health, peer support is an important part of the work we do every day, to help you walk your own path to recovery.
Day programs. Our day programs use a group format so individuals with severe, ongoing mental illness have the chance to network, improve social skills and support each other toward recovery.
Inpatient services
Our psychiatric hospital unit provides a safe environment for those struggling with mental health and/or substance induced crisis, including those at risk of hurting themselves or others. These units are at University Health Truman Medical Center in downtown Kansas City, Missouri as well as University Health Lakewood Medical Center in Lee's Summit, Missouri.
Services provided during a patient's short stay can include psychiatry, medication management, counseling, 24 hour nursing, connecting to other resources post-discharge and other supports. When needed, we will make a referral to one of our outpatient services or day programs. Our goal is to help our patients achieve the fullest and most productive life possible.
How to get help
Stop by University Health Behavioral Health Crossroads, 300 W. 19th Terrace in Kansas City, Missouri. Walk-in care is available Monday through Friday from 8:00 am to 12 pm. A master's-level mental health professional will meet with you and help you get the care you need. Each person who utilizes walk-in hours will be assessed and connected to appropriate services. Please bring with you if available, a photo ID, insurance card (if applicable), guardianship paperwork (if applicable), and birth certificate (for minors). For more information, call 816.404.5709 Monday through Friday from 8:00 am to 5 pm.
Schedule an appointment at University Health Behavioral Health Lakewood Counseling, 300 SE 2nd Street in Lee's Summit. Call 816.404.6170 Monday through Friday.
Call the 24-hour crisis hotline. If you are currently experiencing any kind of mental health crisis, please call 888.279.8188 now. A crisis expert will answer your call and direct you to the right care.