Your colonoscopy
What you will need for your PREP:
Prescription for SUPREP bowel prep
Clear liquids

Water
Tea/coffee (NO cream or milk)
Gatorade/Powerade
Lemon lime soda
Broth (chicken, beef, or vegetable)
Jell-O
Popsicles
Clear juices (apple juice, white grape juice or white cranberry juice)

"If you can see through it… you can drink it"

NO pink, red, purple or blue liquids!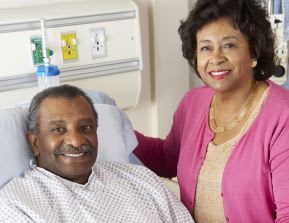 SUPREP bowel prep kit is a split (2-day) regimen. Both 6-ounce bottles are required for a complete prep.
The day before procedure:
Have clear liquids ONLY:
(water, tea, coffee, Gatorade, lemon lime soda, broth, Jell-O, popsicle, apple juice, white grape juice or white cranberry juice)

NO SOLID FOOD!
You must complete Steps 1-4 using (1) 16-ounce bottle before going to bed.
DO NOT FOLLOW BOX INSTRUCTIONS
FIRST DOSE: Begin Step 1 at 4 PM
The evening before your procedure.
Step 1- Pour ONE (1) 6-ounce bottle of SUPREP liquid into mixing container.
Step 2- Add cool drinking water to the 16-ounce line on the container and mix.
(NOTE: Dilute the solution concentrate as directed prior to use.)
Step 3- Drink all the liquid in the container.
Step 4 – IMPORTANT- You must drink (2) more 16-ounce containers of water over the 1 hour.
SECOND DOSE: Begin Step 1 at 2 AM
The morning of your procedure.
For this dose, repeat Steps 1-4 using the other 6-ounce bottle.
(NOTE: You must finish drinking the final glass of water at least 2 hours, or as directed, before your colonoscopy.)
YOU MADE IT! WE WILL SEE YOU TOMORROW!
Please arrive 15 minutes before your scheduled time.
Patients on blood thinners
Blood thinners should be held as prescribed by your doctor.
Talk to your prescribing doctor before stopping or holding any blood thinner.
(Including: Aspirin, Warfarin/Coumadin, Aggrenox, Lovenox, Heparin, Plavix, ticlid, Xarelto, Apixaban, Effient, Argatroban, Pradaxa, Cilastazol)
One of your nurses will be contacting you regarding your blood thinners at least two weeks prior.
STOP
NO recreational drugs
10 days prior

NO Iron supplements
5 days prior

NO weight loss meds
2 weeks prior
Please bring with you the day of your procedure:
Photo ID
Insurance cards
Medications
Someone to drive you home and stay with you for 6-24 hours
(NO cabs, taxis, or Share-A-Fare alone)
Please report to:
University Health Truman Medical Center
GI Lab – 3rd Floor
2301 Holmes, Kansas City, MO 64108

University Health Lakewood Medical Center
GI Center – 1st Floor
7900 Lee's Summit Road, Kansas City, MO 64139