Curious how a telehealth appointment might look? We talk telehealth with Daniel Purdom, MD.
Don't skip your clinic appointment at University Health!
At Telehealth at University Health, we take your health very seriously, and we want you to keep your scheduled clinic appointment. We offer a range of doctor appointment types to meet your needs, including in-person visits and telehealth options by computer, tablet or phone.
Call 816.404.2273 (CARE) to determine what appointment type works best for you. It will depend on several factors, including:
Whether you are a new or existing patient.
Your medical concern.
The urgency and severity of your condition.
You and your doctor's availability.
It's safe to come to University Health
If you decide on an in-person appointment, it's safe to come to University Health. We take every precaution to maintain a clean, virus-free environment.
We temperature screen our employees before they start their shifts. And, we screen our patients, too.
We wear masks, and provide masks for patients who don't have one.
We are continually sterilizing and wiping down all work and patient areas.
Our waiting rooms and entrances have been rearranged for social distancing.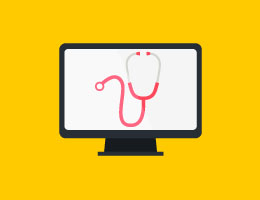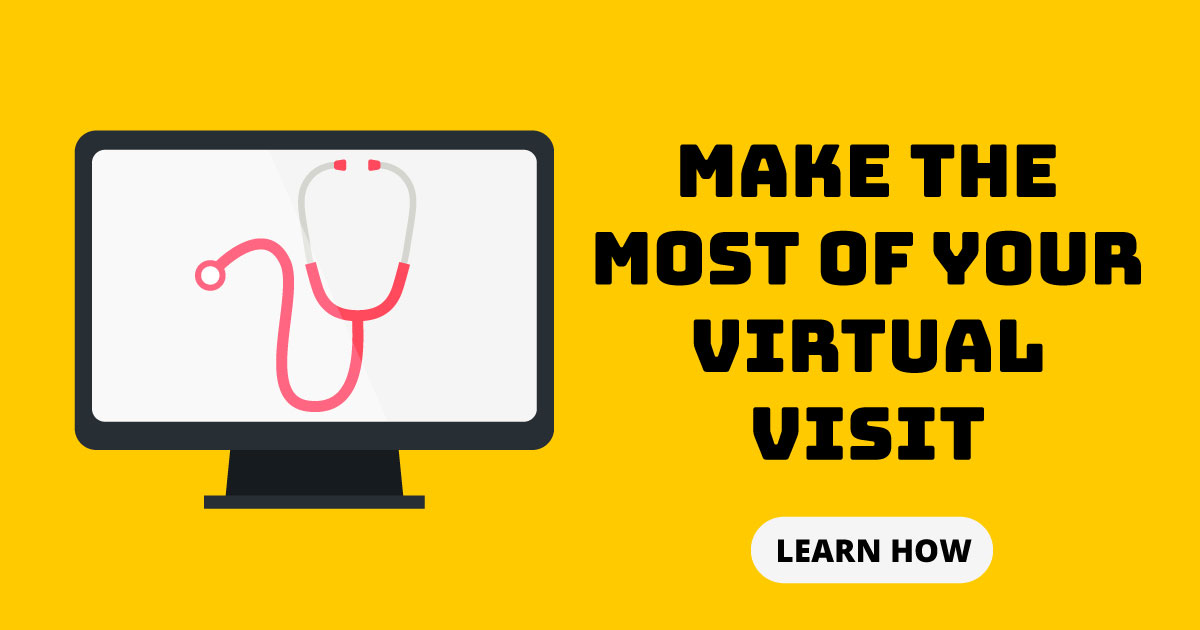 Reviewed 10/14/2022
Telehealth: Tips for a great video visit
Telehealth is a convenient way to visit with your doctor from home using your smartphone or computer.
If you haven't tried a video visit with your doctor yet, here are some tips to help you have a successful first appointment.
CHOOSE YOUR DEVICE
You can use a smartphone, tablet, laptop or desktop computer for your visit. You may need to download an app for your smartphone or software for your computer. Ask what programs you'll need when you call to make the appointment.
Also ask for a contact number you can call in case there's a problem during your video visit. That way you can continue your visit over the phone, if necessary.
CHOOSE A QUIET, WELL-LIGHTED SPACE FOR YOUR VISIT
Find a private area in your house to visit with your doctor. Look for a place free of distractions and interruptions. Light should be coming from overhead or in front of you. You want to avoid glare from light behind you.
PREPARE PAPERWORK AHEAD OF TIME
Your doctor may send forms over for you to complete before the visit. They may ask for things such as:
Your medical history.
What medications you take.
Your pharmacy phone number.
Insurance information.
TAKE ANY VITAL SIGNS YOU CAN
Your doctor's office can tell you what information they need. They may ask for things like your weight, temperature and blood pressure (if you have a home monitor).
FIND OUT ABOUT INSURANCE COVERAGE
Check with your insurance provider to make sure you understand potential costs, including co-pays, ahead of the visit.
WRITE DOWN QUESTIONS BEFORE YOUR VISIT
You may be distracted by the new technology and not remember everything you wanted to ask your doctor. So write down your questions beforehand.
TEST YOUR CAMERA AND AUDIO SETTINGS
Set your camera at eye-level. Be sure your microphone is turned on and working and that your volume level is up so you can hear. Use headphones or earbuds to ensure that you hear clearly and have the privacy you need. You may also want to try having a video chat with a family member or friend a few days before your appointment to test your equipment.
PLUG IN IF POSSIBLE
If you're using a smartphone for the visit, make sure there's a strong Wi-Fi or mobile signal where you'll be sitting. If you're using a computer, consider plugging directly into the internet instead of using Wi-Fi.
Either have your device plugged in or choose a spot near a power source to ensure that you don't run out of battery in the middle of the visit.
CLOSE ALL OTHER PROGRAMS
Having unnecessary programs running on your device can lower the quality of your video chat.
TAKE OUR TELEHEALTH QUIZ
Virtual visits can be useful for a number of health concerns. Test your knowledge and find out how much you know!
Sources: AARP; American Academy of Allergy, Asthma & Immunology; American Heart Association
Sources
Telehealth with University Health is easy
You now can have a virtual doctor video visit from home by using telehealth to connect to your University Health doctor.
Step 1: Call 816.404.2273 to schedule an appointment.
Step 2: The clinic support staff will reach out to you to let you know if you need to download an app or check your e-mail to prepare for your visits. They will assist you with technical support so that you are prepared for your appointment.
Step 3: At the time of your appointment, you will receive either a text or e-mail link to connect with your doctor.
The telehealth appointment is like having a video call or a Facetime call with your physician.