University Health is excited to announce the launch of Remote Patient Monitoring by Raziel (RAH-zee-L).

What is Remote Patient Monitoring?
Remote Patient Monitoring is a program designed for people who want to manage their healthcare from the comfort of their own homes.
Depending on your specific health needs, you will receive a healthcare kit* that could include a health phone, blood pressure cuff, pulse oximeter and/or a scale.
When you use the healthcare kit items to check your vital signs, your readings are sent through your "health phone" directly to a nurse care team. The data is reviewed and your doctor is contacted, if needed.
You also have the option to share your readings with a loved one of your choice, such as a spouse or child.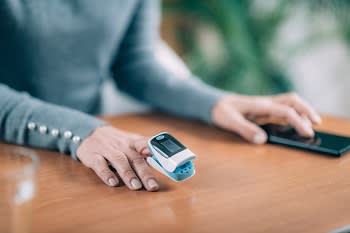 Benefits of Remote Patient Monitoring
Less trips to your doctor's office
Healthcare kit provided
Easy vital sign monitoring
Direct access to trained medical healthcare providers
Medicare supported
How much does it cost?
Remote Patient Monitoring is a voluntary program supported by Medicare. Some patients may have to pay a small co-pay. Check with your insurance or Medicare provider for details.
The healthcare kit is free for your use during the length of your patient monitoring period. When completed, simply return the kit to your doctor's office.
How Does it Work?
Once you have agreed to participate, you will receive the healthcare kit along with needed devices. It can be picked up in your doctor's office or shipped to your home. Raziel will call to welcome you to the program and review instructions. Submit your daily readings according to your doctor's prescription.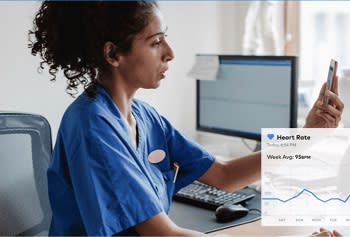 Is it Right for You?
Talk to your physician to see if Remote Patient Monitoring is right for you. If you have additional questions or need more information, please call Raziel at (888) 606-0972.
*all devices are FDA-approved