As a regional referral center for high-risk pregnancies, the High-Risk Pregnancy Center at University Health 2 offers specialized care to pregnant women and their babies.
We provide personalized case management services to support and guide expectant moms through a pregnancy that is deemed high risk, whether that's due to a health condition or because you're carrying more than one baby.

Your family can have confidence knowing our maternal fetal specialist will provide expert care for your every need, including:
Maternal expertise for care of the expectant mom.
Fetal expertise for care of their unborn baby.
Pediatric expertise for care of their newborn.
---
Mary, a new mother of twins, chose to deliver at University Health after learning about complications with her pregnancy.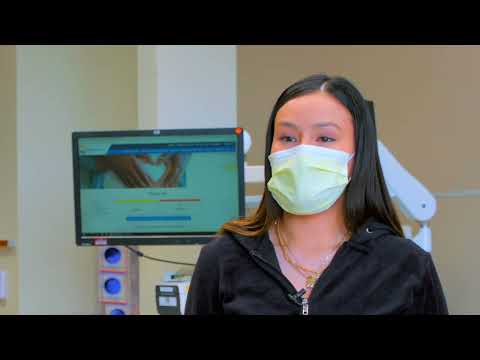 Leaders in maternal fetal medicine (MFM)
The maternal fetal medicine specialists or perinatologist at our University Health Women's Care High Risk Clinic are leaders in the field of fetal medicine as well as fetal and neonatal surgery. Fetal surgery refers to operations on babies still in the womb while neonatal surgery refers to operations performed on newborns. We provide the highest quality of care available through an experienced team that's accustomed to treating even the most complex concerns.
The team is available 24/7 for consultations or treatments. We promise your care will be compassionate and personal from the very first day you arrive. We pair you with your very own nurse navigator to guide and support you every step of the way, anticipating your needs and easing the burden for you and your family.
Expert prenatal diagnostic services
We're committed to giving babies the very best possible start in life. That's why we provide state-of-the-art prenatal testing and screenings to moms before their baby is born. Some of the tests our high-risk pregnancy doctors may order include:
Specialized detailed Level 2 screening ultrasounds including 3 dimensional (3D) and 4 dimensional (4D)
First trimester screening
Cell-free fetal DNA screening
Fetal echocardiograms
Amniocentesis and cordocentesis
Evaluation and management of pregnancies complicated by medical conditions
Preconceptual counseling
The Bridge of Hope
Patients in the High-Risk Pregnancy Center have immediate access to the Level IV neonatal intensive care unit (NICU) at Children's Mercy Hospital via a footbridge between the two hospitals. A Level IV NICU offers the highest level of care available for premature and critically ill newborns.
This seamless partnership between our facility and Children's Mercy Hospital creates an unparalleled access to critical care when every second matters. We are the only maternity hospital in the Kansas City metro area that has this physical connection.
At University Health, we deliver nearly half of all newborn babies in Kansas City, MO. For you, that means we have the experience to handle births that are everything from routine to complex.
---
When Hannah moved to the area, she did her research on where to have her baby. See why she's glad she chose University Health.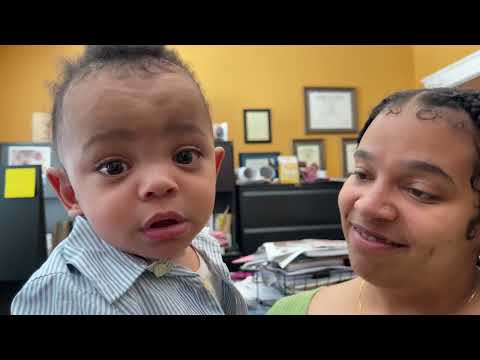 Level III Neonatal Intensive Care Unit (NICU)
Our state-of-the art level III NICU features large, private suites for parents and their baby or babies (special suites available for twins or triplets) to experience their first moments together in without distraction. The NICU (hyperlink NICU to the NICU page) is well equipped to offer specialized care to your baby should any complications arise.
When you are ready to go home, take advantage of our "family room" for a trial overnight stay to see how you, your partner and your little one(s) do on your own. The NICU staff is just a call away should you need assistance.
<add pics of NICU>
How to make an appointment
A doctor's referral is required for all high-risk related appointments.
FAQ on Maternal Fetal Medicine
A maternal fetal medicine specialist (perinatologist) receives a traditional obstetrics and gynecology (OBGYN) education but with an additional three years of training to learn how to treat medical complications that are related to pregnancy.
Amniocentesis is a test for chromosomal abnormalities, such as Down Syndrome, and it can be performed between 16-18 weeks of pregnancy. A sample typically collected by inserting a long, thin needle through the belly or vagina and into the placenta.
Our sonographers work closely with University Health Maternal Fetal Medicine physicians. Ultrasound is used to guide the catheter or needle into the correct spot for collecting the sample. The early diagnosis is an advantage to the test. A referral to a Maternal Fetal Medicine Specialist is required. Since there is a small risk of miscarriage associated with this test, you should discuss it and its benefit with your doctor.
High-risk unborn babies need extra care from a Maternal Fetal Medicine specialist. OBGYN's and MFM's work together to provide the best care possible for mom and baby.
Certain factors such as age (being over 35 or under 17) and health conditions (diabetes, high blood pressure, obesity, etc.) may cause a woman to have a high-risk pregnancy. Another factor is a mother with multiple babies. At University Health, we specialize in multiple births and have a state-of-the-art Level III NICU to keep families together in one private room without distraction.